The North Side Sewer Trunk Line was an ambitious capital improvement project commissioned by the City of Circleville, Ohio. The City of Circleville's Engineering Department contracted Terran Corporation to evaluate the excavation dewatering work needed to construct the sewer trunk. The proposed sewer trunk extends north-south ran along the east side of the Scioto River buried valley aquifer (a prolific sand and gravel aquifer with a high water table) bounded to the east by shale and limestone bedrock. Terran prepared a multilayered MODFLOW model to evaluate different pumping rates and de-watering well layouts to dewater the construction excavation upwards of 7 feet or more. Different locations of the trench were modeled to address the configuration of the sewer (and vertical elevation changes). The study indicated that pumping rates ranging from 300 gallons per minute up to 2,000 gallons per minute at the south end of the sewer trunk near Hargus Creek.
The model results were provided to the City in report format to assist the City and Contractors in the costing of the project. The sewer construction project was implemented in 2007.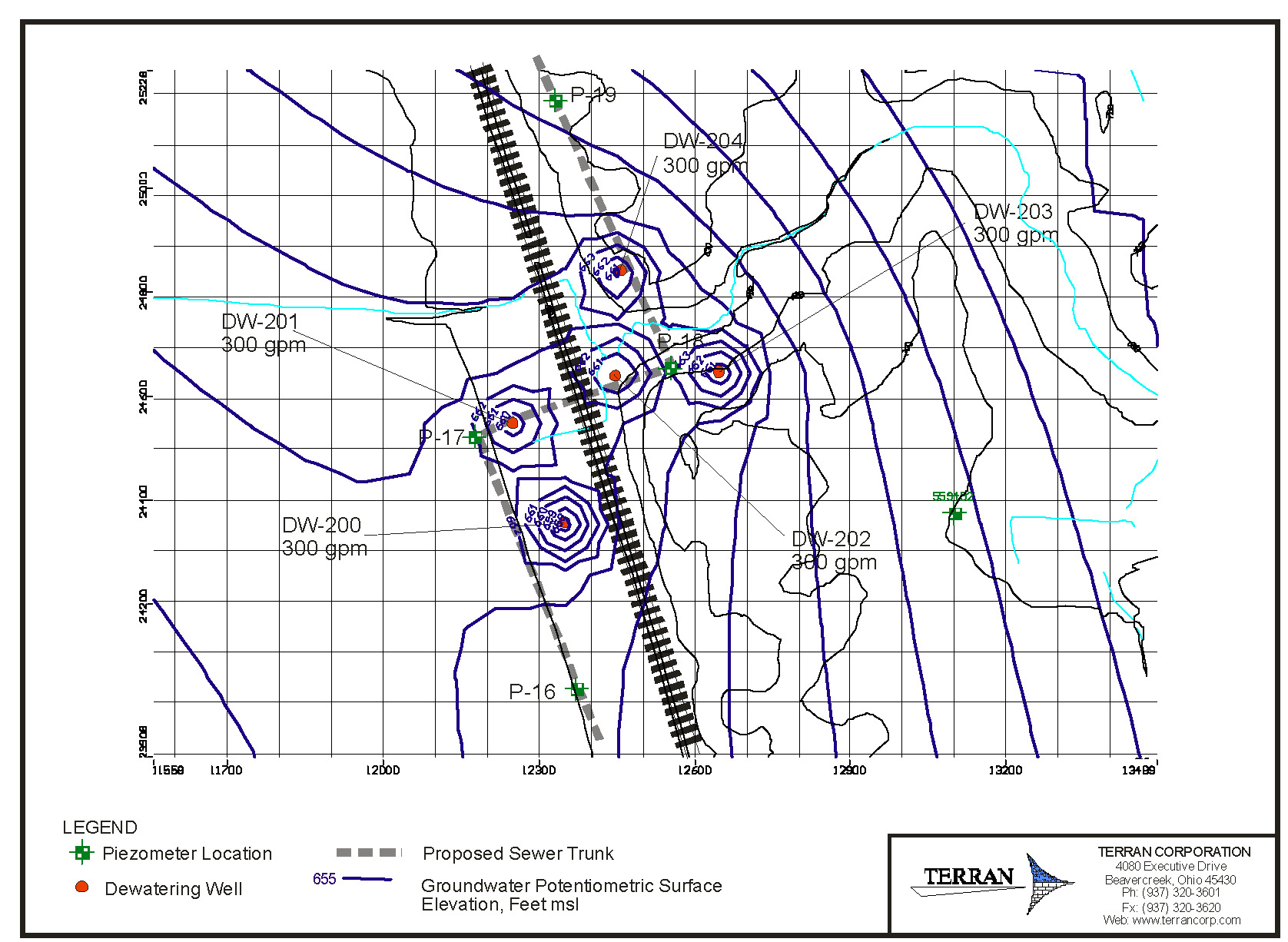 Two maps of model simulations showing potential dewatering by construction pumping system along the storm sewer line.
Engineering firms, Terran is a small business enterprise that can assist with designing construction dewatering systems through ground water modeling and related services. Please contact us at (937) 320-3601 to discuss your project requirements.
---
More examples of Terran Corporation's modeling projects: