The Village of Enon sought a new production well location to augment its existing well field. A farm field located approximately 3,000 feet southwest of the existing well field was identified as the best candidate for development. The property had several challenges including a small wetland and an active railroad line between it and the village water treatment plant. Terran, in conjunction with LBJ, Inc., assisted the Village through the process of exploration, permitting, design, negotiation and acceptance of the property for municipal water supply development. Terran conducted the field exploration using a combination of rotosonic drilling, piezometers and test wells to characterize the hydrogeologic setting. Groundwater modeling was conducted to evaluate well placement, production impacts, and potential capture of contaminants from a manufacturing facility in the area. Through the team effort and sound ground water science, the new well site was approved by Ohio EPA and brought into service.
Field of dreams (and challenges).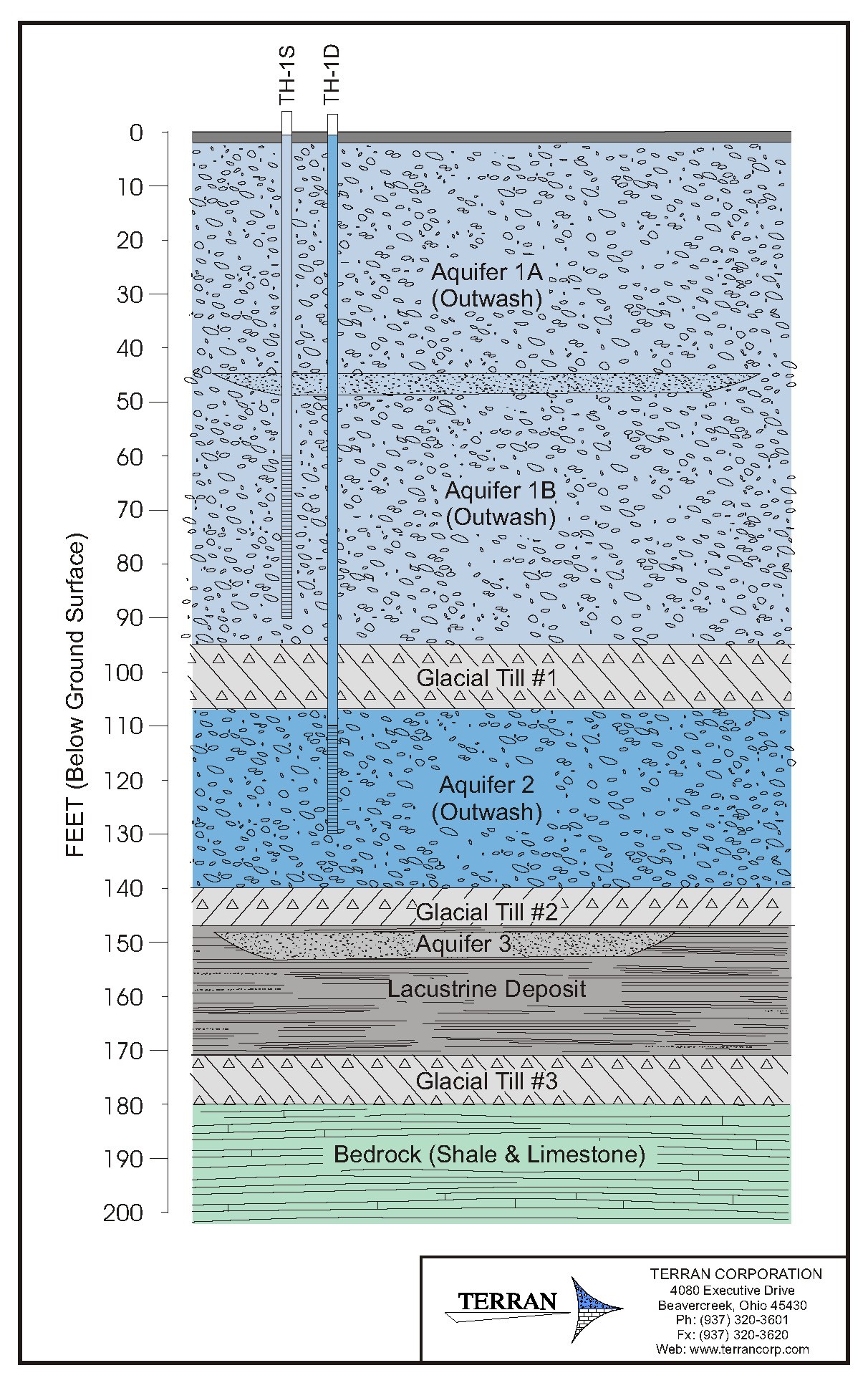 Conceptual hydrogeologic model developed through field exploration and testing.
Groundwater modeling used to evaluate well interference and zones of influence between proposed and existing production wells.
Finished production well.
Terran can help you overcome the challenges posed by well field siting, acceptance and installation. Please contact us at (937) 320-3601 to discuss your project if we can be of service.
---
More examples of Terran Corporation's modeling projects: